I can not even begin to express how very excited, honored and thrilled I am that Channie West has agreed to come to Greece to help the country and its people shift to a higher vibration.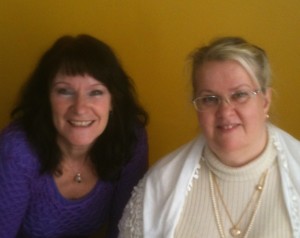 This is a once-in-a-lifetime opportunity to hear Channie Cha Centara speak.  She will be giving a 2-day course in The Beyond I & II, accompanied by 2 of her students, teachers themselves, Solange Ruette and Anita Hoevenaars, who will teach The Board of Knowledge I & II.
These courses will be given to the people of Greece for the exceptionally low price of 400€ for The Beyond I & II and 400€ for The Board of Knowledge I & II. Attendants from outside Greece are welcome but will have to pay the regular price of 650€ for The Beyond I & II and 695€ for The Board of Knowledge I & II. Each course will take 2 days, so 4 days in total for those attending both courses.
Registration and payment will have to be made in advance before the closing date of 1st of September 2014. We can make no exception. Registration is necessary by simple email to beyondboard@oriste.de but will only be considered final when payment has been received on a bank account that will be communicated later to all pre-registered persons. There is a minimum number of participants necessary for this to happen, so early registration is appreciated.
The Beyond course will be held on 4-5 October 2014, while the Board of Knowledge takes place on 7-8 October 2014. Both courses will be held in English.
It is only the 3rd time Channie is giving this lecture in Europe, first time was in Sweden, last time in the Netherlands in 2009, now in 2014 it will happen in Greece. I'm so very excited about that.
I hope to see you there in October.
[Updated]
Very happy participants at the end of each 2-day seminar, together with the teachers.
Thank you, Channie, Solange & Anita for giving us the gift of your presence.